The pandemic COVID-19 has killed tens of thousands of people around the globe in just a span of a few months and is still in the process of doing so, while those infected have crossed the million count threshold already.
Unfortunately, it is not only human lives that it's been killing, but it is also laying waste to businesses around the globe. As lockdown has been imposed on several countries, the longer it takes, the greater the chance that the economy will collapse.
They say that human lives are more important than anything else. And of course, this is absolutely true.
However, while making sure of our safety, thousands of people can't go to work and the majority of them can consider that they have lost their jobs already.
Why?
Because while severe containment measures will surely beat the virus, it's with a high-cost – closing down economies.
If a business couldn't operate during the lockdown, of course, there's no revenue thus they won't be able to provide paychecks to their employees who couldn't go to work too. Workers have no money to spend on necessities and extras.  It's a "domino-effect".
Some industries like Information Technology can still resume by making their employees do work-from-home, but there are still several industries like manufacturing that are not possible for this innovation.
Sadly, imposing lockdowns can combat the virus but it can cripple not just small but also big companies.
While the government is trying its best to provide money-assistance to its people, it may not be enough to survive while in lockdown.
And after the lockdown, what's next?
For example, banks and mortgage providers are giving grace-periods for those who have mortgages, but once lockdown has been lifted, they will still need to pay the accumulated back-amount. So if employees won't receive their regular paychecks, how will they be able to pay? How about those small businesses who are just starting, how will they pay?
You may call them and ask if they have flexible plans for this but still, the bottom-line is eventually you will still have to pay.
This and so many problems that people are going to face to survive after this crisis.
With this in mind, instead of panicking, why not try to think of something that you can do to have a steady amount of income amidst the pandemic?
While so many jobs have been crippled because of the lockdown, there are some that are arising due to surge of demand.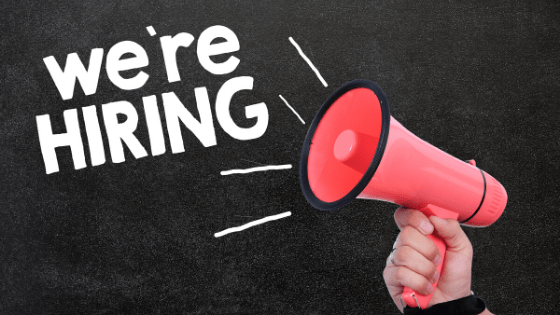 Though establishments are being closed, there are still essential ones that need to be opened daily, like supermarkets. So check online if there are some openings that you can be part-time or if possible, work on full-time.
Walmart plans to hire another 150,000 hourly employees (source). Though with reduced hours, staff needs to make sure to replenish inventory to make sure that shelves have consistent supplies and do extensive cleaning. This is a big opportunity for those who lost their job because of COVID-19.
Amazon says it will hire 100,000 workers to manage a surge in orders online (source). As many people are afraid to go outside to buy their necessities, they turn online. And since only necessities stores are only open, buying online is a great help to those who want to buy anything they need, not just goods.

Pizza chain Domino's is hiring 10,000 workers (source). They want to hire more workers due to the surge in demands.
With people staying at home, there could be some money too on delivery platforms like Uber-eats, Grubhub, or DoorDash.
Aside from this, you can also turn this crisis into an opportunity to make-money-online.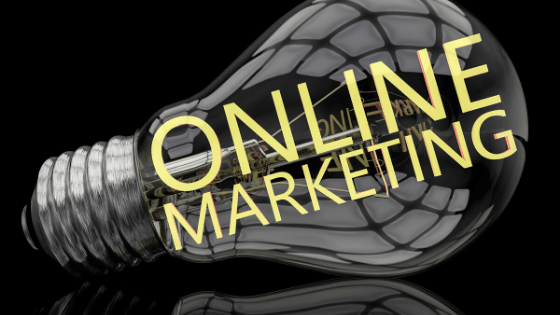 Be an Internet Marketer from the comfort of your home amid the pandemic. You just need a laptop or computer and an internet connection to get started.
Online Marketing has been here for years and with the help of social media, it only makes this method even easier to do! 

You may start with Blogging. Create your own blog website while drinking coffee in the morning. Think about what hobbies you're passionate about and from there, you can start creating your own blogs! There are countless people who started out writing a simple blog and were able to turn that into an exciting career or success story. Just follow your passion and you will have a greater chance of writing a popular, successful blog that hundreds or even thousands of people are going to want to read on a regular basis.

You may also create your own Youtube channel, and make video blogs. People are into this nowadays, and with being in lockdown, there's a greater chance that more people can watch your channel to spend their time to avoid boredom.

For marketing tools, there are plenty of them in the internet today that all you just need is just click and click. For WordPress, you can check out OptimizePress to help you create conversion-optimized landing pages, sales pages, blogs & membership sites.
For email marketing, you can try GetResponse or Aweber.

And of course, for building your internet business, as a newbie, there are systems and ready-made affiliate products that you can invest your money on so you can save your time and effort finding ones.

You can also try this Practical Biz Income, a one-stop solution that will get you the step-by-step blueprint to help you in your journey in online business minefields. This is 100% newbie-friendly and no experience necessary!

Once you already built your business and/or websites, what's next is to drive traffic so you can build your lists and start having sales and conversion! Check out this Practical Stealth Traffic, which will help you generate massive internet traffic.

You may check our Practical Income Generation blog website also. Here, we're giving income generation possibilities!
Internet marketing may not initially replace your current income, but it's better than not having anything at all. And with some consistent effort on your input could quickly get to a point of replacing your current income.
We don't know when this pandemic will end. Although COVID-19 made everyone stop, we shouldn't let this stop us in finding other ways to make income.
Every pandemic in history stopped after several months or a few years. No matter how long, the important thing is that they will eventually be contained.

But know that once it stops spreading and lockdown will be lifted, our daily lives won't come back in a snap right away. We'll still need to fight and survive its aftermath. So it's better to find some ways to make money, whether it's online or offline work.